Multi Merchant allows you to split the cost of a single EFTPOS terminal, but get paid into separate settlement accounts and is perfect for doctor's offices, hair stylists and sole traders.
Multi Merchant is a solution for two or more independent merchants working out of a shared space and sharing the same EFTPOS terminal.
How does it work?
When Multi Merchant is activated on your terminal your idle screen will be replaced with a 'Merchant Selection Screen'.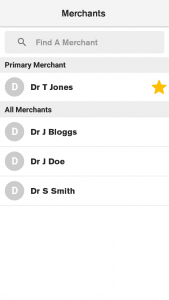 You must select a merchant from the list before taking payments or issuing refunds, manual settlements, accessing reports or performing a logon. The 'Primary merchant is listed first with all child merchants listed alphabetically below them.
When processing a transaction, the merchant's name will appear at the top of the amount screen so you can be sure you have selected the right merchant.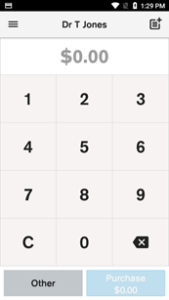 Your terminal will go back to the Merchant Selection screen:
after an Approved transaction
when the Home key is pressed
after 5 minutes of inactivity.


NOTE: The latest version of Multi Merchant accommodates merchants who bank with different banks. Earlier versions of Multi Merchant for Android EFTPOS requires all merchants' settlement accounts to be with the same bank. Call our Customer Services team on 0800 EFTPOS (0800 338 767, option 4) if you would like more information about activating Multi Merchant on your EFTPOS terminal.