You need to set Manager/Cashier Passcodes, have a Merchant Password, or a refund card with a PIN to process refunds.
Navigation
NOTE: To enable refunds on your terminal, contact the bank that provides your merchant facility.
Android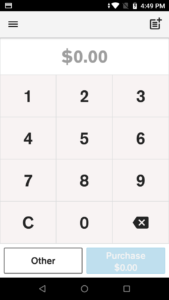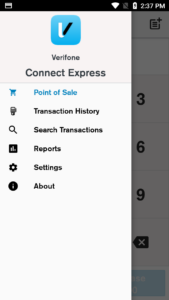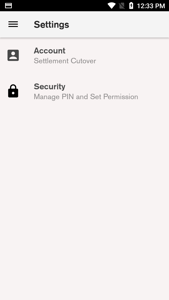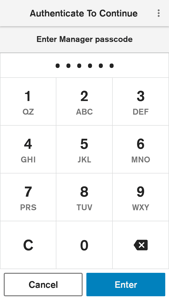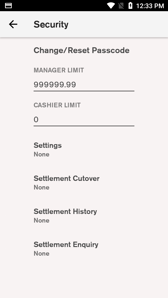 1. From the Payment Screen, tap the hamburger menu

2. Tap Settings
3. Tap Security and then enter the current manager passcode
4. Tap Change/Reset Passcode
5. Select which passcode you would like to change
6. Enter the current manager passcode to continue
7. Key in the new passcode and then re-enter the new passcode to confirm
NOTE: If you forget your manager's passcode call 0800 EFTPOS (0800 338 767, option 2) for assistance.
Verifone network
Please contact our Technical Helpdesk for assistance on 0800 EFTPOS (0800 338 767), option 2.
NOTE: You can only set up or change a merchant password if you are the listed owner, director, or authority on your Eftpos New Zealand account.
Worldline network
For all enquiries regarding Worldline refund PINs and cards, contact Worldline NZ.